The Changemaker's Guide to Process Efficiencies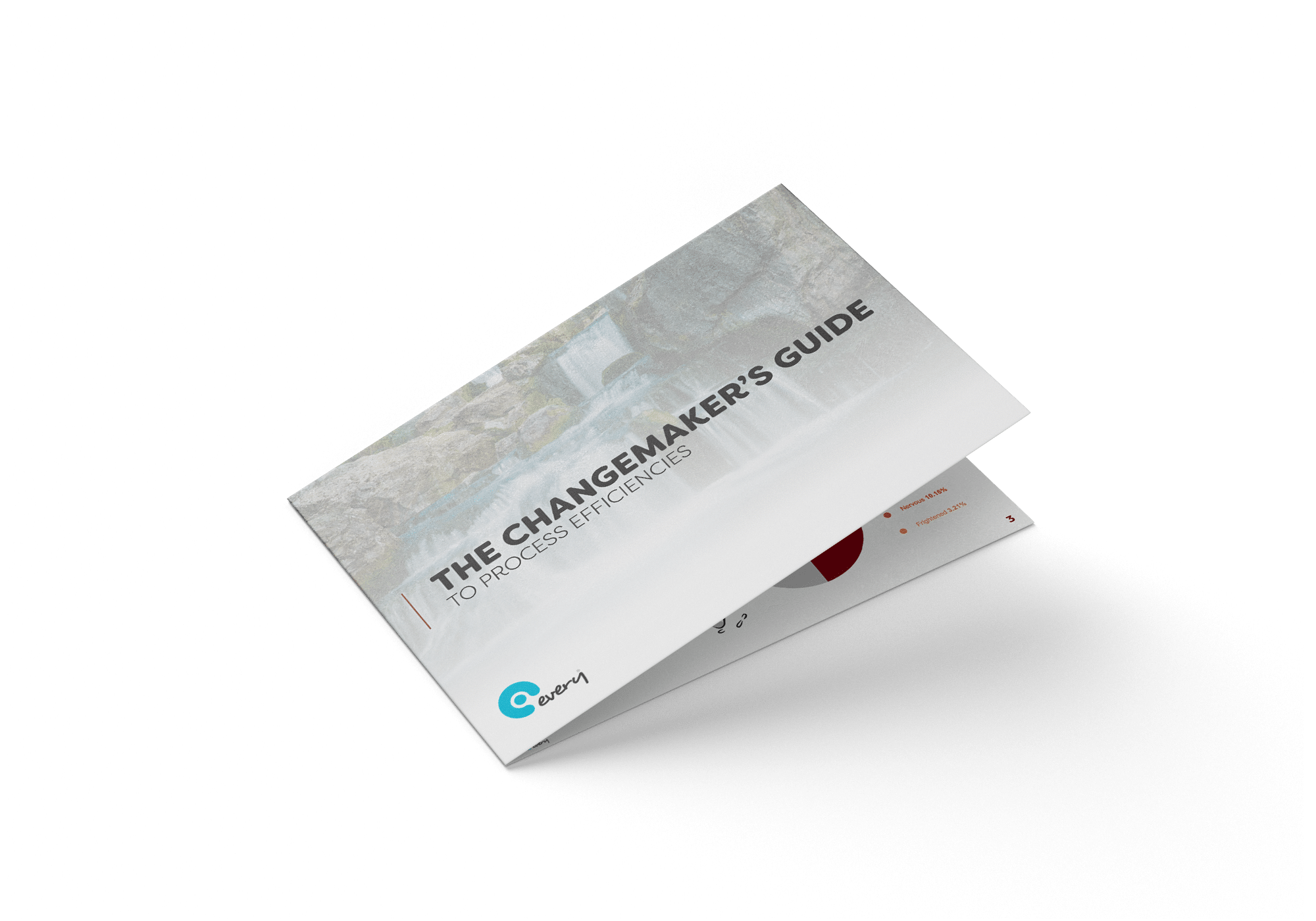 Change is often considered a prerequisite for success. 
'You'll never know if you don't try!' is just one of the phrases that demonstrates the power of change. However, everyone's perceptions of change differ drastically, and it is often the source of a wide range of emotions and disagreements. 
Whether you love it or hate it, change is key to unlocking potential. That's on a personal level, as well as professional. At Every, we're passionate about effective change within the education sector. And it's really beginning to creep onto the horizon… 
The changing educational landscape
As a result of disruption caused by the Covid-19 pandemic, schools and MATs have realised, at pace, the need for a more agile and scalable IT infrastructure. Technology helps to streamline and improve processes within an organisation to enable significant and beneficial change. But, it needs driving by people; those embracing and adopting digital change are our Changemakers. 
By definition, Changemakers identify problems and work on developing solutions which provide longevity. They take words and put them into action. In this Whitepaper, we explore:
What a Changemaker is;
The types of Changemaker there are within an organisation;
The core challenges that Changemakers face;
How to pin-point and understand your colleagues' pain points with regards to change;
The inefficiencies within school and MAT communications and systems, and how these can change with beneficial effect;
Successful change within schools and MATs via insightful interviews with some of Every's clients;
How YOU can be a driver of change;
All-important solutions for any Changemaker. 
We recently sent our Changemakers' Quiz to an abudance of professional within the education sector. Their answers provided deep insight into the real challenges schools and MATs face when trying to implement new ways of working, or changes to existing systems. 
Find out which type of Changemaker you are 
by taking our Changemakers' Quiz!
How to Take Care of Your Estates Team
Site managers, maintenance supervisors, and premises teams are the champions of the not-so 9 to 5 within schools. Here's some tips for you to make sure you're nurturing that relationship and taking care of your maintenance team!
Read More!